What's happening at Reach Out and Read of Greater New York?
2022 ROR GNY Annual Benefit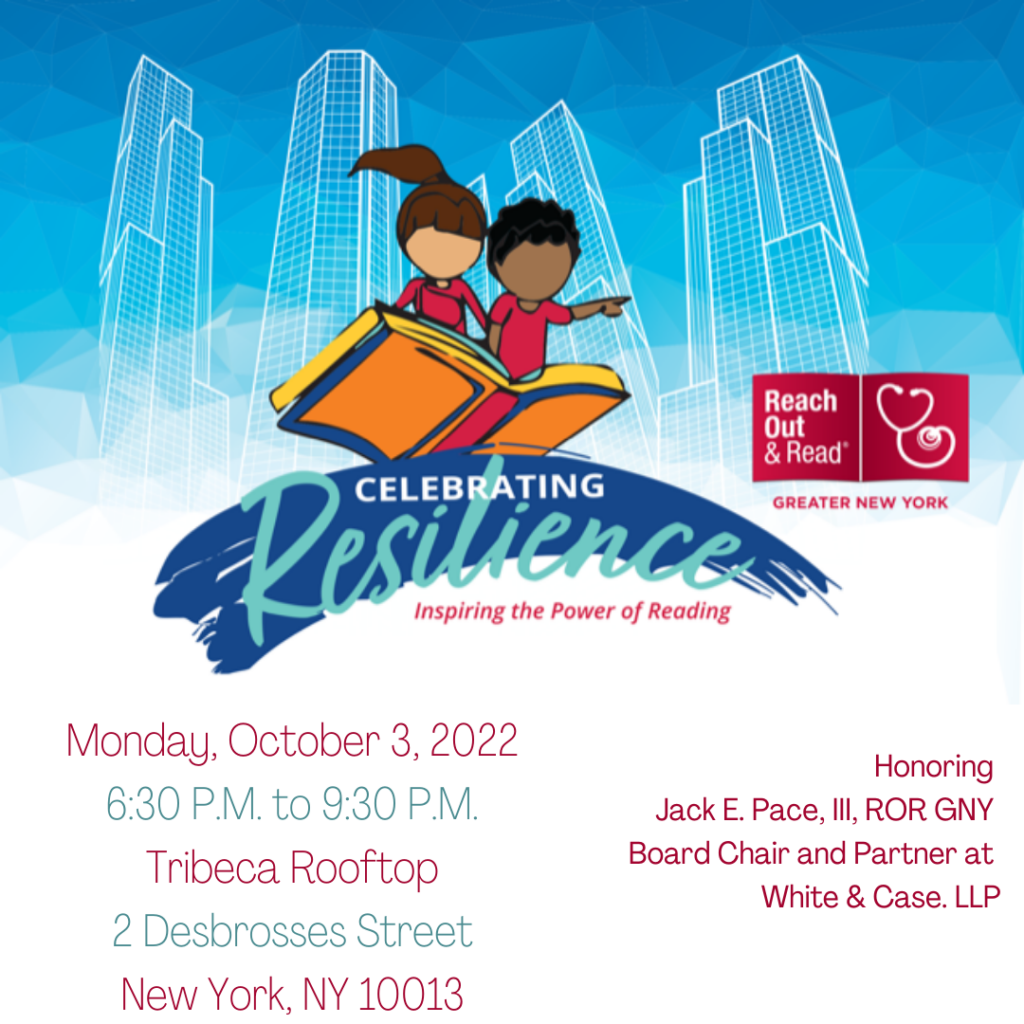 Click here to purchase tickets and learn about sponsorship and journal opportunities.
Reach Out and Read of Greater New York was thrilled to host our annual conference to provide our healthcare and community partners with new insight and knowledge to help support the continued impact of early literacy in the community. This year, the conference showcased speakers specifically knowledgeable about the mental well-being of parents/caregivers, children, and medical professionals. Watch the recording here.
VIRTUAL READ ALOUDS
Mondays, Wednesdays, and Fridays at 11:30am EST
Join us as staff and volunteers read picture books for children ages 2-8 and their families on our Facebook page.
VIRTUAL PARENT AND CAREGIVER WORKSHOPS
Every other Thursday at 8pm EST
Workshops are offered every other Thursday at 8pm EST in English and Spanish via Zoom or Facebook Live. All workshops are recorded and posted on our Parents & Families section of our website, as well as our YouTube Channel.
Upcoming Workshops
Quarterly Town Halls for Reach Out and Read of Greater New York clinics and hospitals are held in August, November, March, and June. Town Halls are designed for existing Reach Out and Read of Greater New York medical providers to connect and learn from each other.
Upcoming Town Halls
Coming Soon
Interested in joining? Please email sitesupport@reachoutandreadnyc.org for an invitation.